PUNK‽
"I wanna be anarchy" – forty years ago, this statement by Johnny Rotten, singer of the Sex Pistols, initiated a new era. Punk rock was born. Punk was not just music, but a way of life. It rejected the status quo out of a nihilistic belief – fighting consumer society with its values and its aesthetic – and instead emphasizing the imperfect and the raw. What now remains of punk, this subcultural movement, whose visual language increasingly found its way into the fashion world and mainstream culture? In her piece, Paula Rosolen – advocate of peripheral topics in dance – sets out in search of traces of punk. She returns to its roots and extracts its special corporeality, its movement qualities. As in her previous productions, she creates unexpected connections and mixes the punk movement with simultaneous developments in postmodern dance.
"Punk‽" is always aware of the risk of romanticization and knows how to handle it. It escapes one-dimensionality with a mixture of West Side Story, drug addiction and discourse.
Magnus Rust, Frankfurter Rundschau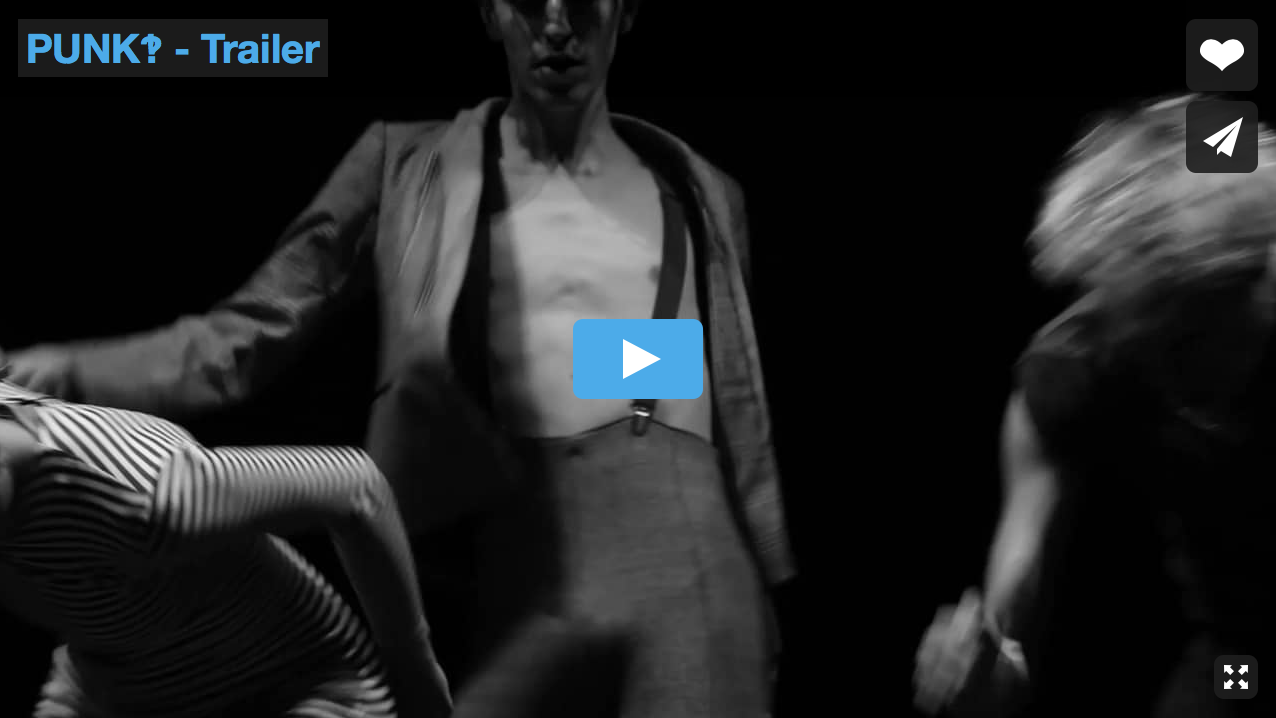 Production by Paula Rosolen/Haptic Hide co-produced by Künstlerhaus Mousonturm in the context of Tanzplattform Rhein-Main. Supported by Kulturamt Frankfurt am Main. With friendly support of FAZIT-Foundation and Derida Dance Center Sofia. Thanks to Apparat Athens.
CREDITS:
Concept and Stage Direction: Paula Rosolen
Developed with and danced by: Fania Grigoriou, Douglas Bateman, Stephan Quinci, Paula Rosolen
New Cast: Douglas Bateman, Cindy Hammer, Stephan Quinci, Paula Rosolen
Music: Nicolas Fehr, Nico Stallmann
Costumes: Takako Senda
Text advice: Miriam Würtz
Assistant Director: Omar Gordon
Lights and Technical Management: Sebastian Schackert
Production Management: Ingrida Gerbutavičiūtė, Sofie Luckhardt
Special thanks to: Juan Manuel Fiebelkorn